An average of four hundred people are displaced in every day in Afghanistan, bringing the total displaced population to approximately 500,000, according to Amnesty International.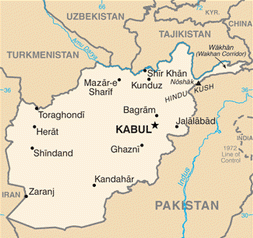 The worsening humanitarian situation in Afghanistan, and specifically the displacement of Afghans, has largely been caused by President Barack Obama's military surge in the country. "Conflict-induced internal displacement increased rapidly in the first half of 2011," the Amnesty report found, and "has increased every year since at least 2008."
The UN Refugee Agency (UNHCR) estimates that nearly 100,000 people were internally displaced between January and June of that year. About 35,000 homeless, displaced Afghans are now living in slum areas in around Kabul.
Living in extreme poverty in makeshift homes, these Afghans are suffering from decades of war. In January, nearly two dozen Afghan children froze to death in a camp village just outside Kabul while the corrupt U.S.-supported government tried to avoid giving them aid.
Amnesty Afghanistan researcher Horia Mosadiq said: "Thousands of people are finding themselves living in freezing, cramped conditions and on the brink of starvation, while the Afghan government is not only looking the other way but even preventing help from reaching them.
"Local officials restrict aid efforts because they want to pretend that these people are going to go away. This is a largely hidden but horrific humanitarian and human rights crisis."
The U.S. war in Afghanistan has failed completely, with rates of violence rising parallel with displacement. Deaths on all sides, and of Afghan civilians, have skyrocketed since Obama took office.