Yemenis voted on Tuesday in a referendum on a transition deal to formally depose former President and longtime U.S. client Ali Abdullah Saleh and elect his deputy Abdrabuh Mansur Hadi, who was the only name on the ballot, as President.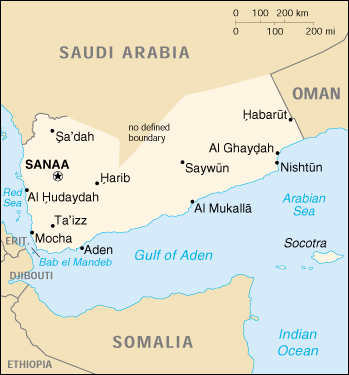 The voting was beset by deadly fighting in the south that left nine people dead, including a child. Hadi is now supposed to lead Yemen for a two-year interim period as stipulated by a U.S.-backed transition deal that Saleh signed in November after killing and torturing hundreds of protesters that had been rising up against his dictatorial rule for almost a year.
The deal granted Saleh total immunity for the crimes he committed while on Washington's dole and he now resides in a lavish New York hotel with the permission of the Obama administration, supposedly to seek medical treatment.
Despite the sham, single-candidate "election," the U.S. praised it as democracy. "We are encouraged and we congratulate the Yemenis for really launching this process, taking ownership of it as a population, and we will stand with them as they take the next steps," State Department spokeswoman Victoria Nuland said.
But every indication points to a new U.S. relationship with Hadi now as the country's new strongman, replacing Saleh.
"Since the mujahedeen war against the Soviets in Afghanistan in the 1980s and continuing after 9/11," Jeremy Scahill recently wrote in Nation magainze, "Saleh has famously milked the threat of Al Qaeda and other militants to leverage counterterrorism funding and weapons from the United States and Saudi Arabia, to bolster his power within the country and to neutralize opponents."
The Obama administration has been launching drone strikes in Yemen, killing many innocent people and fueling support for al-Qaeda in the Arabian Penninsula, according to the report by Scahill. The strikes and support for dictatorship seems like it will continue with Hadi.