According to a new statement issued by the Interior Ministry, the Saudi Arabian government is outraged at a sermon by a sheikh in the eastern al-Qatif region that criticized it for its violent crackdown on civilian protesters in the mostly Shi'ite region.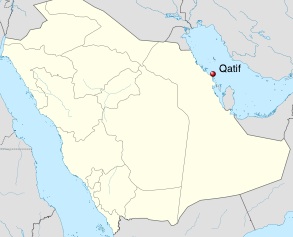 The statement insisted that the government has every right to "confront those that confront it first," referring to the Shi'ite protesters demanding reforms in the Sunni-dominated nation. It also warned that the government would use "force and with an iron fist" against its opponents.
The statement went on to accuse an unnamed "foreign power," presumably Iran, of being behind the protests and vowed to stop it. Shi'ites in Qatif have complained of discrimination and hostility from the government's security forces.
The sheikh responsible for the sermon was not named, but apparently likened the crackdown in Qatif to the treatment of Sunni protesters in Syria. The statement rejected this comparison, insisting that all those targeted in Qatif were "terrorists." The Assad government, of course, made the exact same claim about their moves.