Israel's Supreme Court has agreed to speed up the appeal of the detention of Khader Adnan to Tuesday, in light of his failing health. The announcement came after repeated calls from the international community to hear the case, apparently spawned by reports of Adnan's impending death.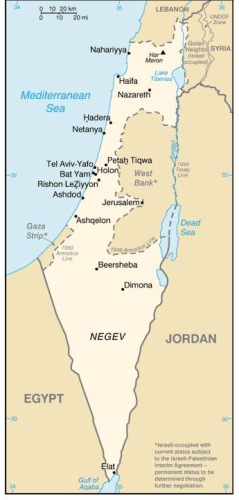 Adnan has been held without charges for 65 days now, and has been sentenced to four months of "administrative detention" without any charges against him. Adnan has been on a hunger strike to protest being held without charges.
The policy of "administrative detention" is not a new one. Based on British colonial law, it basically allows the Israeli military to order Palestinians held without charges or trial for up to six months at a time. Since those six month sentences can be renewed an unlimited number of times they can be used to impose open-ended sentences.  Israel is believed to have about 300 detainees in such custody at any given time.
Israeli spokesman Mark Regev loudly defended the move, saying that detention of the "terrorist" Adnan was the right of any democracy, and that providing any evidence of any wrongdoing would lead to the deaths of Israeli civilians. Regev added that Adnan is an "Iranian-funded" cold-blooded killer, though he again provided no evidence to that effect.
Israeli MP Dr. Ahmad Tibi (United Arab List) condemned the policy of administrative detention, and insisted that the treatment of Adnan was "criminal." He demanded the immediate release of Adnan, and expressed concern at international fallout if he died in Israeli custody without ever being charged with a crime.