Dozens of people were killed again today in the city of Homs. Opposition activists put the toll at 64 and Assad government statements give a lower estimate, as violence continues in the town that has become the center of protest against Assad's government and a site of considerable rebel activity.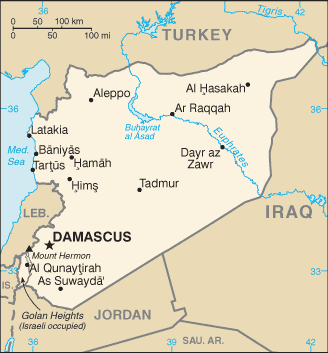 The nature of the deaths is hotly disputed as shelling continues in the city. The opposition reports say that the deaths are overwhelmingly civilian in nature, part of an ongoing "massacre" by the Assad forces. Regime spokesmen, however, say that the shelling was done as part of a military operation against "terrorists."
The term "terrorist" has been broadly overused by the Syrian state media to the point it has lost all meaning, but could well refer for the Free Syrian Army (FSA), active in Homs and elsewhere across Syria. The suggestion that this was not simply another attack on civilians is bolstered by Interior Ministry reports that six members of the regime's security forces were also killed in the fighting.
In that light the violence is not part of the crackdown of months prior, but rather part of an incipient civil war against the FSA, whose leader Col. Riad al-Assad insists that "only military options are on the table" and that negotiated settlements will never be allowed.