Army Maj. Gen. Michael Linnington has, as expected, affirmed the recommendation of the presiding officer from Bradley Manning's Article 32 hearing and ordered the accused whistleblower to face a general court martial.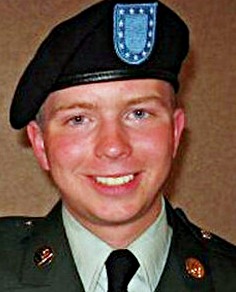 The presiding officer, Lt. Col. Paul Almanza, said that the charges were properly filed and that there was enough basic evidence to continue with the court martial on charges related to "mishandling classified data" as well as "aiding the enemy."
Manning will face 22 counts in the court martial and could be sentenced to life in prison if convicted on all of them. So far the military has neither appointed a judge to the court martial nor set a date for the trial to begin.
Manning's Article 32 hearing included significant "secret" sessions held behind closed doors. The defense has argued that the government has been unable to show any harm actually done by the leaks.