A surprisingly candid interview of Iraqi Vice President Tareq al-Hashemi in Asharq al-Awsat provides new details on the growing political crisis in Iraq. The official, currently in exile in the Kurdistani capital of Arbil, pulled no punches on a variety of subjects.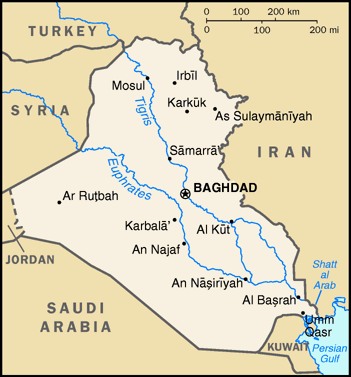 Prime Minister Nouri al-Maliki issued an arrest warrant against Hashemi on charges of "terrorism" in mid-December, claiming the Vice President was secretly running an assassination ring. The Kurdistan Regional Government has refused to hand over Hashemi, saying it wants certain assurances of  a fair trial for him.
Hashemi's own take on the matter was consistent with what his party has indicated in the past, saying it was an effort to disenfranchise Iraq's Sunni Arab minority and citing Maliki's recent efforts to move against fellow Sunni Arab Deputy Prime Minister Saleh al-Mutlaq. He also pointed to Maliki's office's announcement of the warrant against him days before any judges actually signed it as evidence that the move originated in the prime minister's office, and not the judiciary. He further speculated that the United States has given Maliki a "green light" for such a move.
Terming his past support for Maliki – he endorsed his nomination for PM twice in 2006 and 2011 – as "probably the biggest mistake of my life," Hashemi faulted his own Iraqiya bloc for its willingness to accept unity government. He said it retrospect the unity government was too willing to overlook worsening security problems and a crumbling economy.
Hashemi was a particularly harsh critic of Iraq's current economy, warning that too much of Iraq's economy was based around oil and there was no effort to develop alternative industries. He warned that a Western war with Iran that obstructed the Strait of Hormuz would bankrupt Iraq almost immediately. He also added that the government "should feel ashamed" at the massive levels of poverty.
The Vice President even commented on the status of secret prisons being operated by the Iraqi government. Despite his office being nominally in charge of overseeing detentions in the country, Hashemi conceded that even now he has been unable to come up with good numbers on how many people have been "disappeared" or how many secret prisons still operate. He warned that the human rights situation in Iraq was getting worse, not better, and that the recent reports on the situation by Human Rights Watch and others "bring shame to us all."