The Obama Administration continues its mass seizure of websites over claims of copyright violation. The latest round of the Department of Homeland Security's "Operation in Our Sites" reportedly ended with 307 websites seized in the past week.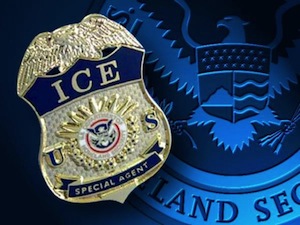 The overwhelming majority of the websites, 291 of them, were accused of "illegally selling and distributing counterfeit merchandise" related to the NFL, the crackdown apparently timed right before the Super Bowl.
The other 16 sites were operated by Yonjo Quiroa, a 28-year-old from Comstock Park, MI (a suburb of Grand Rapids). The websites he operated were streaming live sporting events, mostly wrestling. Quiroa was arrested over the operation of the sites.
US Attorney Preet Bharara cheered Quiroa's arrest, and warned those watching live events through "illegal streaming" websites that they too will "pay the price," adding that Quiroa's capture "underscores our commitment to stopping this virtual thievery."
The move against the wrestling websites appears to have been timed to coincide with last weekend's Royal Rumble, an annual event which sold some 476,000 pay per view buys in 2011.
The Department of Homeland Security claims Quiroa made "at least $13,000" from operating the 16 sites, and captured him after a DHS agent posed as a representative of the World Wrestling Entertainment (WWE) corporation offering to buy his wrestling-related domain names. Officials did not reveal why this ruse was necessary.
ICE Director John Morton insisted the move will "preserve legitimate and creative business interests." It is unclear how Quiroa's site, which simply linked to live streams of content, was a threat.