A US Office of Special Counsel investigation reveals that US Air Force officials participated in "acts of retaliation" against whistleblowers responsible for uncovering Dover Air Force Base's practice of disposing of slain soldiers' remains in a landfill.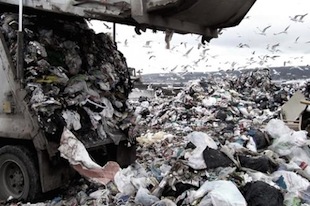 The Air Force admitted to the practice after a report in November described "gross mismanagement of soldiers' remains" at Dover. In December officials conceded that at least 274 soldiers had been "disposed of" at the Virginia landfill.
The four civilian employees who reported the policy were suspended for doing so, and at least one of them, James Parsons, was fired. Another, William Zwicharowski, was placed on "administrative leave" and labeled "mentally unstable" by officials. Such retaliation is illegal under the Whistleblower Protection Act.
Although the OSC report does not disclose the offenders' names, official comments to the media indicate that Col. Robert Edmondson and two supervisors were responsible for the retaliation. The OSC expressed hope that the Air Force would "deter future acts of retaliation."