Afghan President Hamid Karzai, whose government has been excluded from the first meetings between the US and Taliban negotiators, is reportedly desperate to open up talks of his own.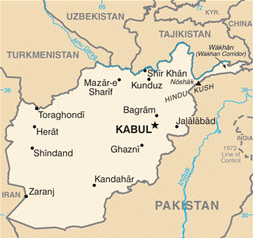 The Karzai government, however, doesn't appear to have any way of contacting the Taliban, whose leadership has long shunned him, arguing that because Afghanistan is occupied by a massive US-led force, Karzai has no real negotiating power.
Afghanistan is therefore courting Pakistan in the hopes that Pakistani FM Hina Rabbani Khar, who is visiting Afghanistan on Wednesday, can connect the government with some Taliban for negotiations.
This puts Afghanistan in a rare position, as Karzai is usually condemning Pakistan, and blaming them for insecurity in the nation. In turn, Pakistan has accused the Afghan government of favoring India in their regional rivalry. Whether the Afghan government can convince Pakistani authorities that facilitating Karzai's desired talks will benefit the Pakistani government remains to be seen.