Maulvi Qalamuddin, a former leader of the Afghan Taliban's religious police, has confirmed that meetings are now taking place between US and Taliban negotiators in Qatar, where the Taliban has opened its new office.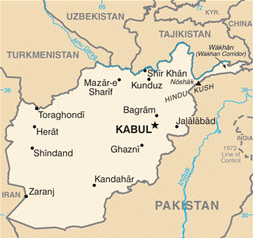 According to Qalamuddin, the talks haven't actually begun yet, and the meetings are just centering around trust-building at the moment. Still, it seems that the talks have cut Afghan President Hamid Karzai's government out almost entirely, to the point that they are looking to have their own, separate meetings with the Taliban.
At least that's their hope, as Karzai's government is pushing for the separate talks to be held in Saudi Arabia, ideally before the Qatar ones get underway. The Taliban has long been reluctant to talk with Karzai, however, saying he has no real power so long as NATO is occupying Afghanistan.
Karzai's government has been irked at being sidelined in the peace talks, and has withdrawn its ambassador for Qatar to protest the Qatari government's willingness to host the Taliban's new office.