The Obama administration told Israeli officials this week that the U.S. plans to extend for three years $3.8 billion in loan guarantees to Israel.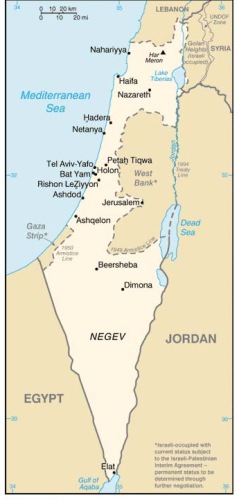 The Israeli government was reportedly worried that the extension would not be granted after several months of delay in Washington's response. But Deputy U.S. Secretary of State Thomas Nides and Deputy U.S. Treasury Secretary Neil Wolin met with Israeli Deputy Foreign Minister Danny Ayalon and promised to recommend to Congress the extension.
The recommendation, they promised, would receive wide support from both parties in Congress and would be approved without issue in the near future. "The agreement," according to Haaretz, "included a clause that the U.S. would deduct the amount of Israel's expenses and investments in settlements over the Green Line."
The loan guarantees agreement between the U.S. and Israel began in 2003, when Israel was in an economic recession and the George W. Bush administration pushed through financial backing for them to raise funds abroad at low interest rates. The scope of the original agreement was $9 billion, but they have not been used since 2005.