Five "suspected militants" were reported killed today in North Waziristan when US drones attacked a vehicle in North Waziristan, Pakistan. The attack took place in Degan, near the Afghan border.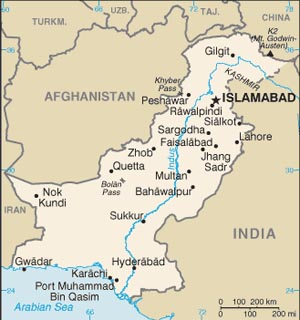 The identities of the slain are as yet unverified, but reports from locals say that they were believed to have been from Turkmenistan. The US attack also damaged a nearby home, though it does not appear to have caused any casualties among those inside.
The attack is the third US drone strike of 2012, after a pair of attacks on January 10th and 12th. It is the first attack since a statement last week by the Pakistani government claiming US drones would be shot down; there was no indication an attempt to do so was made.
The US had halted all attacks after a November 26 attack by US warplanes on Pakistani military bases. The US has speculated that the previous attacks this month killed a top al-Qaeda leader and Tehreek-e Taliban leader Hakimullah Mehsud, though Hakimullah has been killed no less than eight times already in the past year and a half and TTP officials insist he is still alive.