Speaking today at a news conference in Kabul, US Special Envoy to Afghanistan and Pakistan Marc Grossman announced that he held a single, secret meeting with members of the Haqqani Network.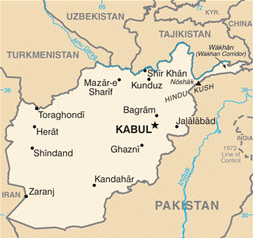 "I think from the Afghan perspective anyway, this is an inclusive process but we will have to see what turns out," Grossman added. He provided no details about where or when the Haqqani meeting took place.
Recent reports suggest the administration is desperate to show some sort of progress in Afghanistan, and is willing to talk to virtually anyhow who will listen. Yesterday's reports of the Karzai government courting the Hezb-e Islami has been followed up by reports that top US officials also met with the group.
The US has made much of the Haqqani faction being a "top" threat in Afghanistan, using them as an excuse for the targeting of North Waziristan with repeated air strikes. Grossman said he hopes that the Taliban and other groups soon decide to publicly "denounce" terrorism.