The Afghan Taliban said on Saturday they had recruited the Afghan soldier who shot dead four French soldiers a day earlier, seeming to confirm fears that insurgent groups have been infiltrating the NATO-trained Afghan army.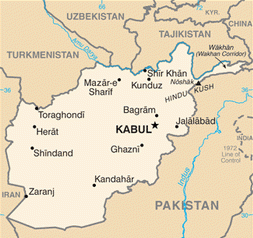 Afghan soldiers have been using their weapons on U.S. and NATO troops with growing frequency. The Wall Street Journal, reporting in June on a leaked NATO document on the training mission in Afghanistan, said "the killings of American soldiers by Afghan troops are turning into a 'rapidly growing systemic threat' that could undermine the entire war effort."
On Friday, France said it was suspending its involvement in the training mission because of the killings and said it could possibly lead France to withdraw its 3,600 troops from the mission sooner rather than later.
The rising incidence of such "rogue" killings has prompted concerns about the probability of a successful withdrawal from Afghanistan. A central goal of the mission is to train an Afghan army, but so far the army is made up of illiterate criminals and drug addicts who sometimes attack NATO soldiers and quit in droves.