Afghan President Hamid Karzai said Saturday that he personally held peace talks with the insurgent faction Hizb-i-Islami, in a move that both asserted his involvement in his own country's negotiations and reminded important players that there are other insurgent factions other than the Taliban.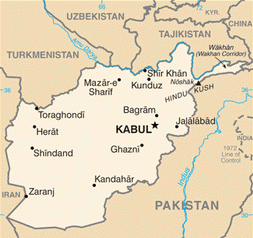 While President Barack Obama has stated that negotiations with the insurgents ought to be Afghan-led, Karzai has been left out of significant peace talks between the U.S. and the Taliban.
Hizb-i-Islami controls territory in Afghanistan's northeast and launches attacks against U.S. forces from Pakistan, where it has ties to al Qaeda. Gulbuddin Hekmatyar, its leader, is a former U.S. ally now listed as a terrorist by Washington.
The Haqqani network, which has connections with the Taliban and the al Qaeda network in Pakistan, has yet to be brought to the table in any talks. All three main insurgent groups continue to fight NATO forces, making any negotiations trepidatious.
Proposals like a ceasefire of having the insurgents run for political office seem like unlikely solutions to a conflict which survives solely because of the continuing foreign military occupation of Afghanistan. Even if it is a temporary solution aimed that helps push a deal for a full withdrawal – a far-fetched possibility at this point – the Afghan government is too weak and corrupt to follow through without being propped up with Western money and violence.