The United Nations has issued its latest annual report on the ongoing Israeli siege of the Gaza Strip, slamming the policy as a form of "collective punishment" of Palestinian civilians and creating serious human rights issues.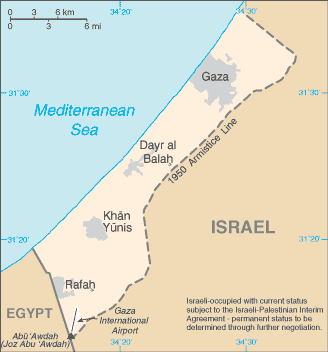 In particular, the report warns that Israel's blockade has destroyed the enclave's health and education services and is leaving much of the population in a state of constant food insecurity. The Strip's infrastructure is devastated from the 2008 Israeli bombardment "Operation Cast Lead," in which up to 1,400 Palestinians were killed and 5,500 injured.
Israeli Ambassador Ron Prosor slammed the United Nations for the report, saying that discussing the human rights situation in Gaza was a "waste of time" and that the real humanitarian crisis was in southern Israel, where often homemade rockets occasionally hit empty fields.
The UN also warned that there were concerns about human rights in the West Bank, particularly in Area C where Palestinian civilians are under constant threat of expulsion to allow more construction of settlements.