Having dominated the polls for the lower house of parliament, Egypt's Muslim Brotherhood didn't need very much support to form a majority government, and could have done it with virtually any single second party. Instead, they did it with five.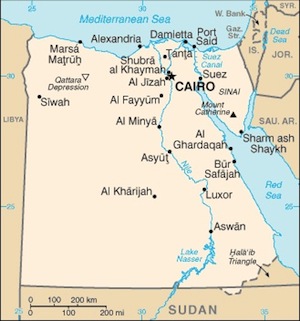 The announcement from the Brotherhood's Freedom and Justice Party (FJP) reports a temporary agreement on a six-party unity government, including the Islamist al-Nour Party as well as several liberal and socialist factions.
Exactly how long the agreement will last remains to be seen, as the Social Democrats claim that the dead was a "one-day only" agreement for the first day of parliament. Still, FJP leader Saad al-Katatni is tapped to be the next parliamentary speaker.
Deals are also reportedly in place to ensure a split of members of the various parties into the committees of the parliament. The military will retain power, however, and won't allow the parliament to make any serious changes.