Violence is on the rise in Syria today, with reports of significant clashes between the Assad regime's forces and military defectors. Figures on the toll varied among different opposition factions, but the most detailed reports put the deaths at 26, with 13 in Homs, 10 in Idlib, and three in Hama.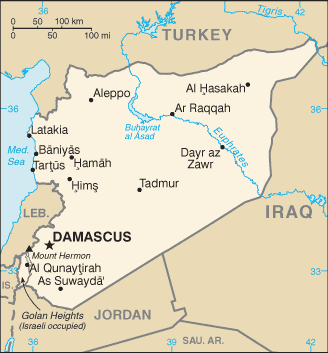 A state of siege also continued Zabadani, a town near the Lebanese border, though actually fighting appears to have halted with the arrival of Arab League monitors. The town currently has scores of Free Syrian Army (FSA) rebels within, and a large number of Syrian military forces are near the outskirts hoping to oust them. The civilian population plead with the monitors to stay in the town, and already there have been reports of gunfire since they left later in the evening.
Syrian President Bashar Assad also issued a formal decree today declaring a "general amnesty" for certain types of crimes committed during the last ten months of pro-democracy protests. The exact details are sketchy, but Syrian state media indicated that it was primarily for those who violated "laws on peaceful demonstration" as well as weapons possession charges. The state media said the amnesty would only apply to those protesters who turned themselves in by the end of January.
Those who are being released under the amnesty are being warned not to "repeat their mistakes" by protesting against the regime in the future, though the state media cited several unnamed recently freed protesters who insisted that the rallies were all a "foreign conspiracy" against Syria's stability.