Reports from British officials familiar with the situation say that Pakistani Prime Minister Yousef Raza Gilani phoned High Commissioner Adam Thomson earlier this week in a state of near panic, pleading with the British official to pledge British support to his floundering regime, and expressing concern that a coup d'etat was imminent.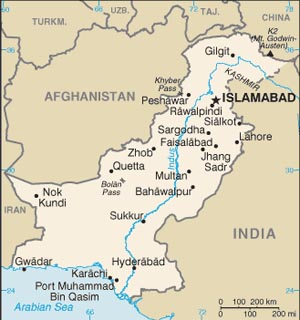 Speculation about the Pakistani military launching a coup has been floating around for months now, with the Supreme Court's investigation into President Zardari's "coup memo," seeking US military support to oust top Pakistani military rivals, fueling much of the split.
The exact details of the call have not been made public, and the Pakistani government is now denying that PM Gilani ever made such a call, but the smart money is on the call happening early Wednesday, after the military issued a statement condemning him for calling their response to Supreme Court requests for information "illegal."
Pakistani military leader COAS Gen. Parvez Kayani has been an advocate of keeping the military out of government, an unusual position given Pakistan's long history of coups and juntas, but the increasing hostility of the Zardari-Gilani government to Kayani and other top military leaders may eventually be seen forcing his hand, leaving opposition factions demanding early elections in a last ditch effort to save civilian governance.