Still scrambling to get a handle on the massive public and diplomatic fallout from a video leaked earlier this week showing four US Marines urinating on the corpses of slain Afghans, a military official has confirmed today that all four men have been identified.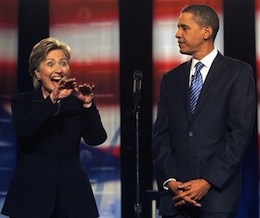 Only two of the four had been identified yesterday, both based out of Camp Lejeune. The other two, reportedly, were transferred out of the camp and took a little longer to identify. Officials say that none of the four has been arrested yet over the content of the video.
That may be only a temporary matter, because while officials have declined to speculate on exactly what charges would stem from urinating on the slain, they have also struggled to make it clear this was not "standard practice" among troops.
The video has done major harm to the US negotiating position in Afghanistan and given President Hamid Karzai yet more opportunities to score political points condemning the behavior of occupation forces. Officials may try to mitigate this damage with a high profile punishment for those involved.