The US drone war appears to be back in full force today, with its second drone strike in the past 48 hours leaving at least six "suspects" slain. The US strike targeted two cars in North Waziristan, and officials say they believe some of the people in the cars may have been "foreigners."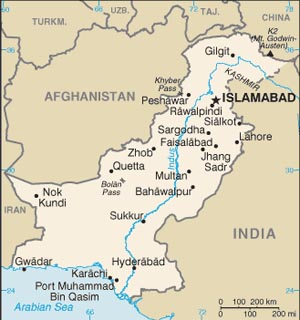 On Monday it was announced that the US was close to a deal with the Pakistani government on resuming the drone strikes, with reported conditions including keeping the strikes less frequent and restricting them to a smaller portion of the tribal areas.
By Tuesday the first strike came, with four people slain and several others wounded. The identities of the victims remain unknown, and likely will remain unknown. It was the first strike since November, when the US halted its attacks in the wake of killing 24 Pakistani soldiers in an attack on military bases.
The fact that the second strike came so soon after the first one must inevitably raise the question of whether a deal to "pare back" the strikes was actually made or if the situation has simply returned to business as usual.
Last 5 posts by Jason Ditz