The Pakistani military has today issued a furious response to Prime Minister Yousef Raza Gilani's statement earlier this week, in which he claimed top generals broke the law in responding to court requests for statements on the "coup memo," a putative attempt by the government to solicit US military help in ousting top Pakistani generals.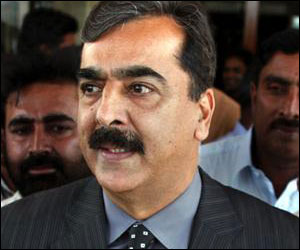 The military slammed Gilani, saying that not only were the testimonies legal, but that the prime minister faced "potentially grievous consequences" for his comments. The testimonies confirmed that top military leaders believe the memo to have been an authentic plot by the government against them.
Gilani appears to be playing with fire in the situation, and has followed up his statement with the announcement that he has fired retired Lt. Gen. Naeem Lodhi, the Pakistani Defense Secretary for "gross misconduct." Lodhi will be replaced by a key Gilani ally, Nargis Sethi.
Though legally speaking the position of Defense Secretary is a civilian one, historically the Pakistani military has "recommended" a retired general for the position, and has always gotten its way.
The unprecedented move has not only fueled concern that the civilian government is looking to once again sideline the military leadership, but has also convinced many that Gen. Parvez Kayani and the rest of the military are being backed into a corner, and may respond, as has happened so many times in Pakistan's brief history, with a coup d'etat.