Algerian author Anwar Malek, a member of the Arab League team of observers to Syria, has announced in an interview with al-Jazeera that he has quit the mission, saying that the restrictions on movement were keeping them from operating independently.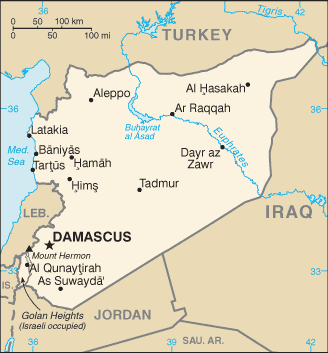 Malek also criticized Gen. Mohammed al-Dabi, the Sudanese head of the mission, saying that he was too determined to "steer a middle course in order not to anger the authorities or any other side," while insisting Syria faces a growing humanitarian disaster.
Reports from Reuters also claim that a second member of the mission, who declined to be named, is threatening to quit as well within 24 hours, citing similar complaints about the plan.
The mission was initially agreed to in early November, and was supposed to confirm the Assad regime had stopped attacking civilians, promising to facilitate talks with the opposition in return. Though violence appears to have dropped somewhat since the monitors finally arrived last week, all indications are that the violence has continued, and talks do not appear in the offing.
Of course, the Arab League is still dispatching monitors to the nation, and hasn't fully ramped it up to the point where they could be on the scene at every potential incident. Still, Secretary of State Hillary Clinton today demanded that the mission end and all the monitors leave the country, saying that the "mission should not continue indefinitely." The mission has been in the nation for only two weeks.
The US was never particularly keen on the Arab League monitors' mission in the first place, complaining it gave the current regime "cover" for continuing its crackdown. The monitors have also been condemned by the opposition factions keen on seeing a foreign invasion, believing that the Arab League is getting in the way of an international occupation that would put them in power. Though pessimism about the future of the mission continues to grow, there remains some hope that it can eventually bring the Syrian regime and the opposition into a ceasefire and facilitate long-promised reforms including free elections.