Just one day after reports began trickling out that the US was close to a deal with the Zardari government to resume their drone strikes against the tribal areas, the first drone attack in nearly two months was launched, killing four and injuring several others.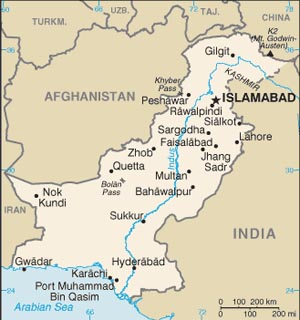 US officials declined to comment publicly, saying that the attack was "classified," but reports are that it was "probably" a CIA strike. The US stopped all attacks in late November after a US warplane attacked two military bases in Pakistan, killing 24 soldiers.
In December it was even reported that the Pakistani military was planning to shoot down future US drones invading the country's airspace, though this threat apparently was an empty one, as there is no indication any such attempt was made.
As usual, the identities of the victims are entirely unknown, as is the reason for the strike. We can expect a future comment from Pakistani officials to term the slain "suspects," but in all likelihood their identities will never be made public.