Speaking today Iranian Foreign Ministry Spokesman Ramin Mehmanparast said the government anticipates new high level nuclear talks with the P5+1 very soon, saying that they are waiting for European Union FM Catherine Ashton to give them the exact date and venue.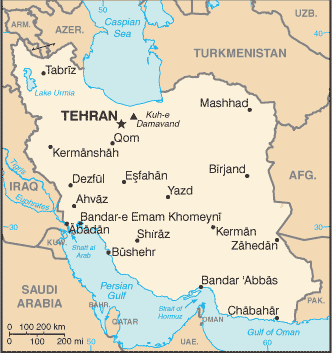 There haven't been any serious talks with Iran regarding their civilian nuclear program in months, but Turkish Foreign Minister Ahmet Davutoglu's visit (planned for Wednesday) is expected to at least touch on the issue, and the IAEA is expected to send a team to the nation later in the month.
Exactly where the focus will be is unclear, because previous talks centered on a potential exchange of Iran's 3.5 percent enriched uranium for fuel rods for their medical research reactor in Tehran. Iran announced yesterday that they have produced their first ever domestically made fuel rod for the reactor, so such an exchange may not be of as pressing interest.
Indeed, with more and more sanctions and threats coming out of the West it isn't clear they have much of anything to discuss at all, and the talks may just be a cursory swap of the usual Western demands and the usual Iranian rejections followed by a new round of sanctions and threats.