A new poll released today by Israel Radio is hinting at a potential leftward shift in the nation's political landscape, though the data is entirely predicated on a theoretical move by news anchor Yair Lapid into party politics.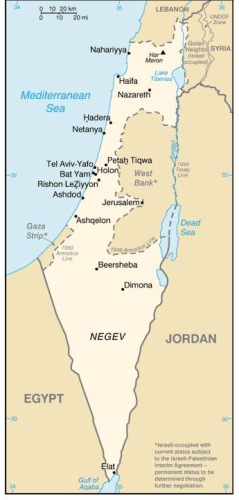 The poll suggests that if Lapid created a party, something he is rumored to be considering, he would leapfrog over nearly the entire pack and instantly have the second largest number of seats in Israel's parliament, with 15 seats.
The big loser in this move would be the centrist Kadima Party, but the poll also suggests that Lapid could use its position to create a center-left majority, while the current far-right coalition would need to recruit Kadima to continue ruling.
How realistic this would be is unclear, but Lapid's father ran the secular, pro-free market Shinui Party into a similar level of popularity in the 2003 elections. The party mostly disappeared a falling out with the Sharon government over religious subsidies.