The United Nation's top human rights official said on Wednesday that the U.S.-supported dictatorship in Bahrain was failing to prosecute human rights abuses and was continuing its use of excessive force against civilians.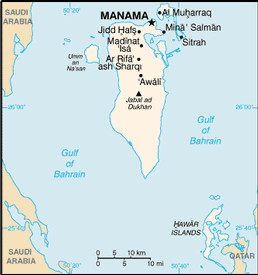 "We continue to receive reports of the repression of small protests in Bahrain," U.N. High Commissioner for Human Rights Navi Pillay said in a statement. "…although some security officers have reportedly been arrested, we have yet to see any prosecution of security forces for civilian injuries and deaths."
Renewed protests again broke out in Bahrain's capital, Manama, after the regime promised reforms following the publication last month of an independent investigation into government abuses during protests in February and March. That report found that torture was systemic and security forces used excessive force, but no reform or accountability came of it.
Bahraini security forces have again used violence against peaceful protesters, beating people with batons and firing teargas into crowds in the past few days. "We strongly condemn the campaign of collective oppression and terrorism practised by security forces against peaceful demonstrators," said a joint statement release by the opposition parties in Bahrain.
U.S. support for the dictatorship in Bahrain has continued unabated throughout their harsh repression in the latest months. International pressure forced the Obama administration to suspend a new shipment of military equipment to Bahrain worth $53 million, but is still contingent on reform.
U.S. aid to Bahrain for fiscal year 2012 amounts to $26.2 million, which will make the total amount of aid since 2008 over $78 million.