In a move Russian Ambassador Vitaly Churkin termed "historic," all 14 other members of the United Nations Security Council united today to offer statements slamming the United States for its decision to block a UN Security Council resolution on Israel's settlement expansion.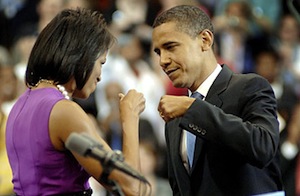 Israel announced the latest in a long line of such expansions on Sunday, and it has been roundly criticized by virtually every nation on the planet, with European Union officials in particular warning the move harmed the prospect of peace talks.
The US termed the UN Security Council divided, by which of course they meant a 14-1 division between the US and the rest of the world. Israel issued a statement condemning the UN Security Council for almost criticizing them and demanded that they instead focus on Iran.
There have been no peace talks between Israel and the Palestinian Authority since September 2010, when the partial freeze on settlement expansion ended. Since then Israel has announced several massive expansions in the occupied West Bank, with the most recent ones couched as "punishment" for the Palestinians for seeking UN recognition.