Pakistan will renegotiate a set of agreements with the United States that go back to 2002, as part of a wider shift in policy resulting from the unprovoked U.S. attack in November that killed 24 Pakistani soldiers.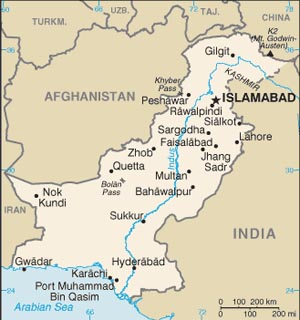 The arrangements being reconsidered by the Pakistani government include two key policies: allowing the transit of supplies through Pakistan to U.S. and NATO forces in Afghanistan and providing logistics support for occupying forces in Afghanistan and U.S. counterterrorism efforts in the region.
The U.S. attack on a Pakistani outpost in November has prompted a rethink of a number of Pakistan policies. The U.S. has already been evicted from the Shamsi airbase in Pakistan, from which it launched drone strikes, and supply routes have already been suspended.
This latest decision to reconfigure those arrangements was the result of a two-day conference attended by Pakistani officials and envoys from around the world with the explicit purpose of evaluating Pakistani cooperation with the U.S. in light of Novermber's attack and a generally poor relationship.
The recommendations coming from the conference include amended arrangements for supply routes and logistics support, minimizing the presence of the CIA in Pakistan, and pursuing efforts to stabilize Afghanistan irrespective of Washington's approach. The envoys also recommended Pakistan work to repatriate the over 3.5 million Afghan refugees still living in Pakistan.
Other notable conclusions coming from the conference were an effort to seek a formal apology from the U.S. for the November attack on Pakistani soldiers, firm guarantees that Pakistani sovereignty will be respected in the future. So far, the Obama administration has refused to formally apologize and has done everything to ensure further disintegration of the U.S.-Pakistani relationship.