The Israeli far-right coalition government is struggling to come to terms with yesterday's attack by settlers on a military base in the occupied West Bank, with knee-jerk hawkishness running afoul of many of the factions' central tenets, that settlers are uniquely virtuous and can do no wrong.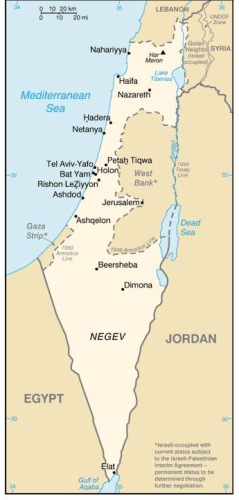 Israeli Foreign Minister Avigdor Lieberman condemned the settlers involved in the attacks as "weeds that must be uprooted," while Defense Minister Ehud Barak likened them to terrorists.
Prime Minister Benjamin Netanyahu sought to avoid too much controversy himself, insisting that he would not allow the settler movement responsible for the attack to ever be labeled a "terror group."
The difference is a semantic one, however, as Netanyahu did say he was approving recommendations for the military to treat the settlers involved in the same way they traditionally treat terror groups (or indeed Palestinian civilians involved in peaceful protests), with summary detentions in military custody and no access to civilian courts.
Information about yesterday's attack continues to trickle out, with reports that it was launched because of rumors that the Israeli military was going to tear down a settlement illegally constructed without regime permission. The government insists this was not true, and recently has moved to retroactively legalize such settlements.