Clashes broke out at the Tripoli Airport today after Libyan National Army officials say that members of the Zintan militia twice attacked the convoy of commander General Khalifa Hifter, which they say was an assassination attempt.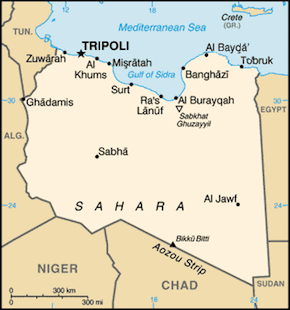 The fighting from the attacks killed only one person, a member of Gen. Hifter's guard, while four others were reported wounded.
Yet it is unclear if the fighting was an assassination attempt or just another misunderstanding in the complex world of post-Gadhafi militant relations. The first attack reportedly came after Hifter's convoy ran through a Zintan-run checkpoint near the airport, refusing to stop, and after being pursued the second clash broke out at the National Army's local camp.
The Zintan militia has been in control of the airport for quite some time now, and is one of several out-of-town militias which have carved out territory within Tripoli which they hope to parlay into influence in the new regime.