Yesterday's bloody violence on the streets of Syria continued again today, with another 16 people killed nationwide bringing the two day toll to at least 57 killed. Large numbers of others were reported wounded, but exact figures weren't available.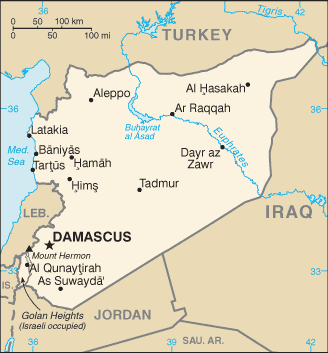 As with yesterday, today's attacks continued against the city of Homs, and troops even attacked a number of funeral processions for protesters killed in the previous violence. Defector troops were also in Homs, and clashed with the regime's troops.
Syria's state media, as usual, focused only on violence by protesters, saying that they "seriously damaged a fire engine" before regime troops killed three "terrorists." The rest of the deaths went entirely unreported, though Homs' governor claimed the international media was lying about the situation in the city.
The violence sparked further international calls for action against the Assad regime, with France in particular pushing to intervene on the grounds it was necessary to "save the Syrian people." Russian opposition is likely to prevent the UN from authorizing a western invasion, though the Arab League is increasingly moving against Assad.