According to a top Pakistani security official quoted in Agence-France Presse, the Pakistani military has deployed a fully equipped, fully function air defense system along the border with Afghanistan, giving it the ability to trace warplanes and attack helicopters that cross the border.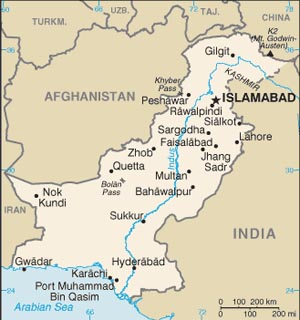 "The system has also been upgraded to immediate respond after detecting any aircraft or helicopter and to shoot it down," the official added. The move is seen as a response to the US attack on a pair of military bases on November 26, which Pakistani officials maintain was "deliberate" and "pre-planned."
Since Pakistan's fighting in the areas along the border have long been restricted to fighting militants on the ground, there had been no reason to deploy air defense systems. It is unclear what impact this will have on the US drone strikes against Pakistan, but could conceivably also be used against unmanned aircraft.
The move is potentially a risky one, however, as Pakistani bases in the border areas come under attack by tribal militants, and retired Pakistani General Javed Qazi expressed concern that the militants might inflict costly damage on such systems.