Syrian opposition figures today expressed concern of another massacre in the offing as troops attacked protesters across the nation, with at least 41 protesters reported killed nationwide, including two children.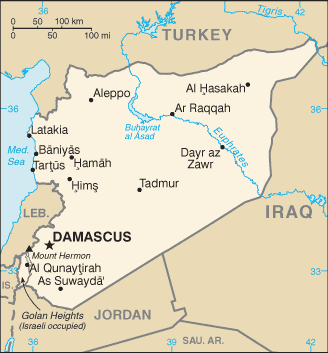 The primary attacks were, as usual, in the city of Homs, where troops killed at least 18 people. Local activists also said a number of people were detained by security forces, with one reporting that the forces tossed a couple of teen protesters into the trunk of their car and drove off.
Other attacks on demonstrators were reported in Hama, the southern city of Daraa (where the protests initially began), and in the northern Idlib Province. Troops are said to be reinforcing in Idlib and conducting house to house searches for defectors who may have joined the Free Syrian Army (FSA), a rebel force backed by neighboring Turkey.
Saudi Prince Turki al-Faisal condemned the attacks, saying they would not allow the "continued massacre of the Syrian people." In addition to the sanctions already imposed by the Arab League, Faisal promised "more measures will be undertaken in the near future."