Speaking today to a Senate defense committee Pakistan's Major General Ashfaq Nadeem, the Director General of Military Operations, said he had concluded that the US attack on a pair of Pakistani military bases was not only deliberate but "pre-planned."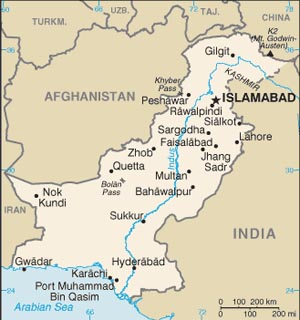 The military bases, in Mohmand Agency, were totally leveled by the attack, and Maj. Gen. Nadeem says that NATO initially gave them incorrect information about the target of the attack.
"The bunkers were specifically targeted and destroyed," he reported. He said that the attack was carried out by US Special Forces operating outside of NATO's operational control, and that he had no doubt the attack helicopters and warplanes knew what was being targeted.
Several officials in the military told the committee that they don't trust NATO's probe, saying that repeated NATO probes over past incidents never yielded any meaningful results and that there was no reason to expect any transparency this time.