A pair of high profile attacks against Shi'ite worshipers commemorating the Ashura holiday have left at least 60 dead and hundreds of others wounded. The Pakistani group Lashkar-e Jhangvi (LeJ), which often targets Shi'ites in Pakistan, claimed credit for the larger of the two attacks.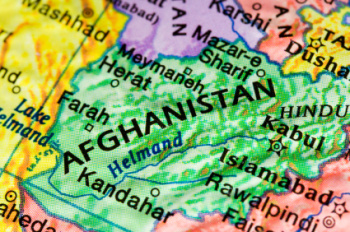 In this attack, a suicide bomber hit the Abul Fazel shrine as pilgrims gathered. The shrine is in central Kabul and the casualties overwhelmed the area hospitals. Authorities say the toll is expected to rise as many of the wounded are waiting hours for treatment.
A second attack targeted a smaller shrine in the northern city of Mazar-e Sharif, killing four people and wounding a number of others.
The Taliban issued a statement condemning the attacks, saying they were "cruel and indiscriminate" and blaming the "invading enemy." Taliban leaders have recently admonished followers against attacks on Afghan civilians, saying they undermine popular support.