Kenya's cabinet reports today that they have agreed to a call from the African Union (AU) to deploy ground troops into Mogadishu to "fight al-Shabaab," with the troops expected to begin deploying early next year.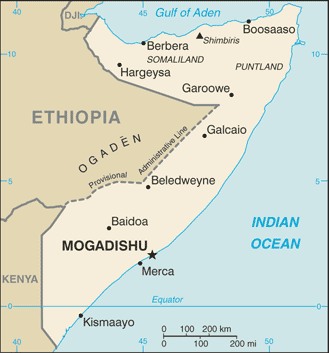 So far details on the new operation are scarce, but it does not appear that it will mean an end to the current invasion of southern Somalia by Kenyan troops, with large numbers of troops aiming to occupy that region since mid-October.
The AU has been trying to dramatically escalate its presence in Mogadishu, aimed at propping up the self-proclaimed government in the city. Ethiopia is also believed to be considering a role in the AU, after invading the nation yet again last months.
The AU operation was initially carried out by Uganda and Burundi, but the alliance has sought ever more involvement from its other members, and the US has committed increasing amounts of support to the conflict.