The "price tag" attacks by West Bank settlers against Palestinians as well as the Israeli military have been a growing problem for the Israeli government, with intelligence community officials warning it is a situation which threatens to blow up in their face. But the latest arrests include three members of the Israeli military, suggesting the IDF may have to look at threats from within going forward.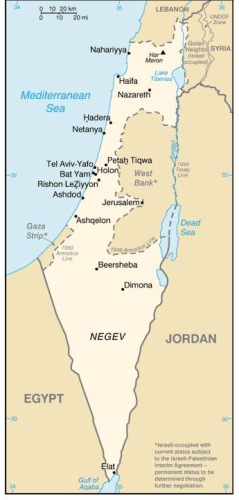 Among those arrested was a "known West Bank activist" soldier who was already under investigation for forgery. Now, he's being accused of having played a role in sabotaging military vehicles at the base he was serving in as part of a settler attack on the facility.
The arrests were not exclusive to the military, as a number of settlers were also reportedly arrested on charges of "vandalizing army property." Though attacks on Palestinians in the West Bank are nothing new, the recent trend toward moves against the IDF has the Israeli government convinced of its need to act.
Such incidents have also expanded beyond the West Bank, with attacks against Christian and Muslim targets inside Israel itself. The "price tag" attacks are supposed to protest against the concept of Palestinian statehood.