In an effort to placate the political opposition and salvage a deal that will have him running unopposed for president in the next election, Yemeni ruler Major General Abd-Rabbu Mansour Hadi announced today that he is creating a "committee of ministers" to oversee military operations against protesters and ensure that the fighting ends.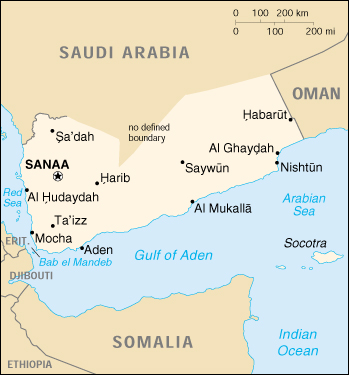 The move came after interim Prime Minister Mohammed Basindwa warned that the attacks on residential neighborhoods in Taiz were threatening the power transfer deal. The Joint Meeting Parties, the top opposition faction, called the committee a "good step."
At the same time, it is a step that doesn't appear to be changing anything, as shelling continued in Taiz today, and medical officials now put the death toll of three days of attacks at 28 or more.
Elsewhere in Yemen, at least 17 were reported killed in Abyan Province today, including five soldiers and 12 militants linked to the Ansar al-Sharia. The province has been hotly contested since early summer.