Afghanistan's finance minister warned the U.S. on Saturday against cutting funding for the Kabul government, security, and development.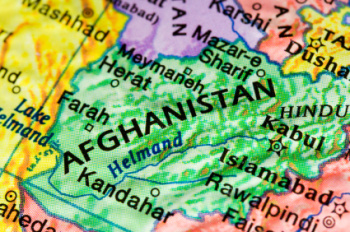 The World Bank last month released a study that said Afghanistan would need about $7 billion a year from the international community to help pay its security and other bills long after 2014, the Obama administration's stated date to pull out.
"The World Bank's study makes a case for continued assistance," Finance Minister Omar Zakhilwal said. "We have done our own analysis and our conclusion with regard to the fiscal gap is not too different from the World Bank's."
Zakhilwal warned that if Washington and others did not foot Kabul's bills the Taliban could make a comeback and undermine the government. "Post-2014, the current level of the security forces is not sustainable for Afghanistan because of the cost," he said. "In the longer term, (the size of) our security force will come down."
Afghanistan received about $16 billion in aid in 2011, and people are expecting that to decrease as foreign troops gradually pullout. But experts recognize that the U.S.troops – and therefore money – will not be leaving Afghanistan anytime soon.
While 40,000 NATO troops will be out by the end of 2012, the U.S. plan has been to maintain a military presence there for the foreseeable future, with numerous officials recognizing considerable troop levels beyond 2014.
In a recent talk at the Council on Foreign Relations, under secretary of defense for policy at the Department of Defense Michèle Flournoy, explained that "2014 is not a withdrawal date—it's an inflection point."
Afghans at that time "are still going to need support from the international community," she said, and the U.S. has "been negotiating a strategic partnership agreement with the Afghan government that would lay out an enduring strategic partnership far into the future."
And Afghan President Hamid Karzai has tried hard to lock in that strategic partnership, as his council of tribal elders in mid-November tacitly approved a robust strategic agreement and U.S. military presence through 2024.