At least two Pakistanis were killed and others were reported wounded this morning when NATO attacked the vehicle they were traveling in. The attack came in the southernmost district of the Helmand Province, near the border crossing into Baluchistan.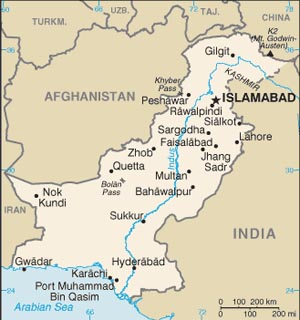 The two slain Pakistanis, Abdullah and Mohammed Usman, were residents of the Chagai district of the Baluchistan Province, and had gone to Helmand to visit relatives there. There was no report from NATO on why they were attacked.
The border between Chagai District and Helmand is heavily traveled and a number of Pakistanis cross daily to gather firewood in the southern Afghan province. Pakistan's Frontier Corps confirmed the killing and said it happened inside Afghanistan territory, not Pakistani territory.
Such killings are liable to fuel even more anti-US sentiment across Pakistan, with tensions already at a record high in the wake of Friday's attack on a pair of Pakistani military bases in Mohmand Agency, which killed 24 soldiers.