The Pakistani government has already imposed some significant measures on the United States in response to Friday's attack on a Mohmand Agency military base. Experts warn that more may be in the offing, particularly if there is not some sort of rapprochement from the American side.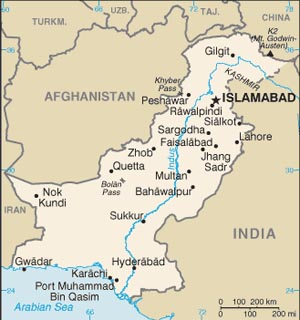 "If there is another incident, or even a nasty drone attack, the air corridor could also go," warned Simbal Khan, the director of a top Pakistani government-funded think tank.
The US has already been ordered to vacate the Shamsi drone base in Balochistan, which the Pakistani government had leased to the United Arab Emirates but which US forces had been using for surveillance drones. Pakistan also cut off the supply route through their nation, which is the source of an estimated 40-50% of NATO's war supplies, reflecting just how much influence Pakistan is capable of exerting on the war.
And though officials are downplaying the impact on the war so far, it is clear that NATO can't continue to operate in Afghanistan as it has been without Pakistan's supply route. Officials say that NATO has made a point to keep extra supplies on hand for just such eventualities, but exactly how long they can last remains to be seen.