NATO's top commander in Afghanistan has ordered tens of thousands of troops to be retrained in how to avoid civilian casualties, while innocent corpses continue to pile up in the decade-long war.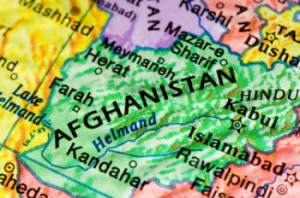 General Allen said NATO forces – over 70 percent of which are U.S. troops – will pursue retraining in methods of how to employ force against insurgents while protecting Afghan civilians. All troops are to complete the retraining by Monday.
But six days of training on how not to murder innocent people is not likely to be enough. On the very day General Allen made this announcement, three Afghan women were killed and two men injured when NATO forces fired rockets into civilian houses in Kandahar province.
This latest tragedy comes days after NATO warplanes killed at least nine civilians, at least six of them small children, in the very same Zhari province of Kandahar.
In fact, civilian casualties have seen a sharp rise in 2011, raising the estimated number of civilian casualties to up to 14,700. Children, in particular, have suffered immensely and lost their lives in large numbers. Indeed, its unclear how the retraining effort will counter a status quo that would lead some troops to deliberately use civilians as guinea pigs in a mine-field, as a group of U.S. soldiers did this fall.
The retraining program is largely a public relations effort, given what little difference six days of "retraining" can do. This comes in place of actually addressing the very significant human costs of this unnecessary and criminal war.