According to their state-run media, the Iranian government was surprised today when it heard in the international press that a massive explosion had occurred in the city of Isfahan, sending civilians scrambling and leading the Israeli military to speculate that major damage was done to the nation's nuclear program.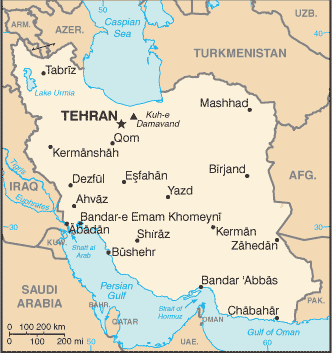 The initial source of the report is unclear, but some reports cited the ISNA, Iran's "student news agency" as quoting an official about the blast, saying it was related to a military exercise. The ISNA does not have any such story on their English language site as of Monday evening.
The "official" cited was also surprised to hear about it too, according to an interview he gave later in the day with the IRNA, the nation's official wire service. Deputy Isfahan Governor Mohammed-Mahdi Esma'ili not only denied "confirming" the attack, but insisted he gave no interviews at all earlier in the day, when the confirmation was supposed to have come.
Isfahan's fire department likewise denied the incident, saying that they had not received any news about any sort of loud explosions in the city. Early reports said the fire department was inundated with phone calls about it.