At least 10 members of the Syrian Air Force were killed today in an attack on an air base between the cities of Homs and Palmyra. Among the slain were six elite military pilots who were believed to be the targets.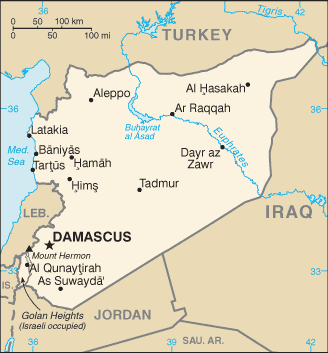 In addition to the pilots, the attackers also killed a technical officer and three other personnel on the base. The Syrian military blamed "foreign-backed" fighters for the attack but offered little indication as to their origin.
Foreign-backed is a somewhat vague term, and could be anything from an explicitly organized militant faction to one of the various defector forces, like the Free Syrian Army (FSA), which are being given organizational assistance by the Turkish government.
The attack comes in the wake of a 24 hour ultimatum by the Arab League to accept foreign monitors or face sanctions. The deadline has passed and there is no indication that the Syrian government has followed through on the call, which they initially agreed to weeks ago.