Faced with continued demonstrations against their rule, the Egyptian junta promised a new prime minister who would select a 'salvation cabinet' to placate the demonstrators. While initial speculation was that Mohamed ElBaradei would be this prime minister the junta has instead selected Kamal Ganzouri, who held the position in the late 90's.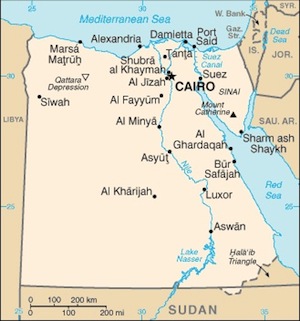 The aging Ganzouri, who spent most of the past decade under house arrest after a falling out with the Mubarak regime, has accepted the position. Student protesters were critical of the appointment, saying they need "youth leaders, not grandparents."
It was unlikely, however, that any appointee could placate protesters whose demands are not for a new junta-loyal cabinet, but for reforms that will put the nation under civilian rule and eliminate the military's privileged position.
The protests began last Friday and, as always, this Friday is expected to be another chance for them to gather supporters, with massive rallies expected in Tahrir Square. The military has apologized for killing protesters in the square over the course of the week, but gave no indication they would change their policy markedly going forward.
Last 5 posts by Jason Ditz