After rejecting four previous deals over minor quibbles — an obvious stalling tactic — Yemen President Ali Abdullah Saleh has finally signed a Gulf countries-brokered deal transfering power to his Number Two, Gen. Abd-Rabbu Mansour al-Hadi.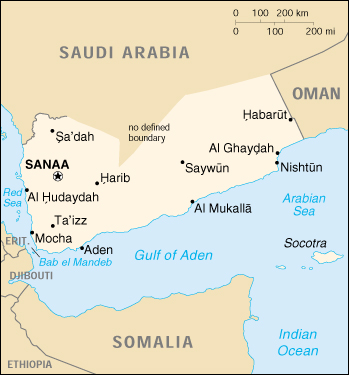 Hadi is charged with forming a new government including the opposition, exactly as was done in Egypt several months earlier. Egypt is currently in the throes of continuing revolution against their own uninterrupted military dictatorship.
The Yemeni government has killed and brutalized peaceful protesters since the February uprising began and overreacted to regional rebellions for years, all with the support of the US government.
The accord was signed in Riyadh, in the presence of Saudi King Abdullah. The Saudis have intervened militarily often inside Yemen.
Saleh told UN Secretary General Ban Ki-Moon that he would be flying to New York for medical treatment for injuries sustained in an attack on his palace in June which left him severely burned.
The US prefers Hadi take over, but it's not clear if Yemenis will see this transfer as sufficient. Saleh is given full immunity from his crimes and has 90 days to turn over power. Hadi has a full two years to wrangle agreement among the parties. The move will likely be seen as a way to keep the Washington-allied dictatorship intact.