Top Iranian General Gholam Ali Rashid today rejected reports that the Israeli Mossad may have been involved in last week's deadly blast at a military base, which killed at least 17 Iranian soldiers.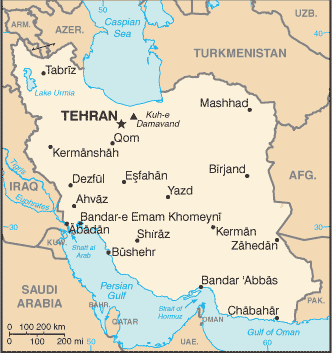 "The Mossad and the CIA take credit for every natural or normal incident that happens," Gen. Rashid noted, again reiterating the official position that the blast was an accident that came in the moving of ammunition.
Reports had suggested that Mossad and potentially the Mujahedin-e Khalq (MeK) had been involved in the blast, which they termed "sabotage." There was never any evidence released to the public to support such claims.
But they would've explained some things, particularly Israeli Defense Minister Ehud Barak's unrestrained joy at the deaths. If Mossad indeed had nothing to do with the strike, we're back to the explanation that Barak simply delights in the deaths of foreign soldiers in accidental explosions.