US drones attacked a house in the Ramzak area of North Waziristan today, killing at least eight "suspects" and wounding two others. The house attacked was said to have been completely destroyed in the attack.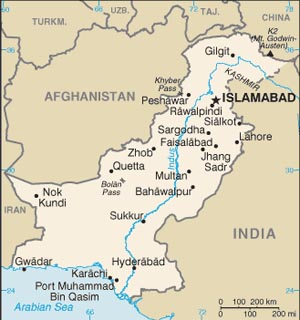 The identities of the slain was entirely unclear today, but all were termed "suspects" by local security officials. One uncomfirmed report had the slain including "foreigners" though other reports said all the slain were tribesmen.
The attack comes just one day after an attack on a pair of homes in South Waziristan killed 18, and with seven more killed the day before the three day death toll is now at least 33.
The strikes have been loudly criticized by key opposition figure Imran Khan, but so far the Zardari government has not commented. Given the growing scandal relating to the Zardari government's cozy relation with the US, the Zardari government is likely trying to avoid being seen as directly involved in any situation.